How to answer the "Are we in a relationship yet?" question
When you start going on dates with people that you meet online, at some point, after a few dates, you need to decide what is going on. Are you dating? Are you in a relationship? Is it exclusive? Are you just having fun until someone more suitable shows up? When you date white women, you might think that they are less traditional than black women, in terms of relationships. This might be the case, but they still need to know their relationship status. The same works the other way around. If you are a white woman and you want to date black men, you need to be clear about your expectations. So, what is the answer to this much dreaded question?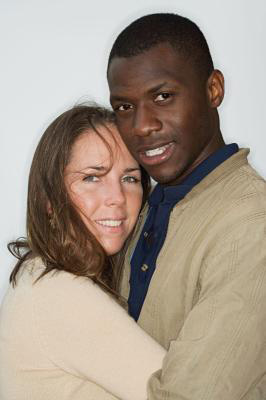 First of all, you need to understand that the person who is asking feels insecure and vulnerable. What this question basically means most of the times, is that your date thinks you should already have asked them officially to become their partner. They are wondering why you haven't done it. And it is a good question to ask yourself as well.
Not yet
If you like your date, but feel that you need more time to get to know them, be honest about it. And be ready to accept that they might not be willing to wait for you. Some people feel that others should fall in love with them right away. Others are more patient and understand that not all people function with the same pace, when it comes to love. In any case, if you do not feel ready to commit just yet, don't do it just because you are under pressure. You might regret it later on and you will most likely blame your partner for pushing you to say "yes".
In an open relationship
If you like the girl you are going out with, but you want to keep going out with other girls, make it clear that you want an open relationships. If you date white women, don't expect them to accept this type of relationship. Some will, others won't. And of course, everyone defines open relationships in a different way. The basic principle, if you are not familiar with the concept, is that both parties are allowed to date others. In many cases open relationships end with drama, as one of the two falls deeply in love with the other, feels jealous and gets hurt. There are cases though where both partners are happy with each other, their relationship is balanced and they never get bored, as they don't take each other for granted. Some men and women though might even find the suggestion of an open relationship offensive, as they feel they are not good enough for you and you just want to spend time with them, until you find someone better. It is a good idea to ask first your date what they think about open relationships, before suggesting one to them.
No
If you are sure that there is no future in a relationship with this particular date of yours, do say it. There are many ways to put it, of course. There is no need to be cruel. You can just point out your differences and mention why you think it wouldn't work out between you two. You can refer to your different long term goals, values, tastes, personalities and so on. If your date keeps pushing you to try and start a relationship though, you have to be firm and honest with them and just say "I have no doubt about this, it is not going to work out and I do not want to waste my time and your time trying". Needless to say, you can phrase it your way.
Yes!
There are these cases when you desperately want to be in a relationship with someone, but you are too scared to ask. So it is amazing when they like you enough to gather the courage to ask you first. Then you can just scream inside you "Yes, of course we are!". But don't say that out loud just yet. First ask in a casual way "would you like that?", or something similar. Chances are that they would like that very much, thank you! But there are also these strange people living among us who like to pose theoretical questions. These are the kind of people that ask you if you are in a relationship and when you answer "yes" they might reply "where did you get that idea from?". So better be safe than sorry.
Whatever your answer, make sure it's an honest one. You owe it to yourself and you