Traveling To Meet Your Date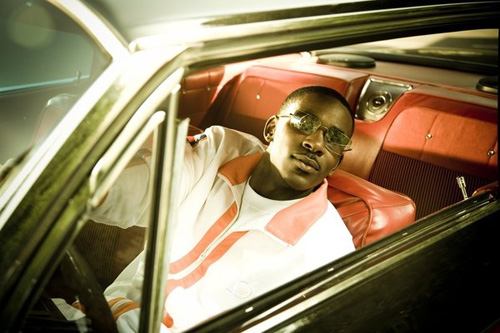 When you join an interracial dating site, you hope to find the man or woman of your dreams who will probably live in the same country -if not city- as you. However, things don't always turn out like that. White women looking for black men might find that their prince lives in another country. What would you do if you met a girl online, that you really liked, and she asked you to visit her? When you start online dating and you want to date white women, keep in mind that love knows no borders. Following are some things to consider, before you jump on that plane.
Think about it twice
If she asks you to visit her and you decide to take that step, you are already creating some expectations. You show that you are willing to do things for her. Things that cost both money and time. When you announce to her that you are going, her hopes are already up, that something will come out of it. If you see this trip as a chance to see another country and -by the way- meet a girl, be clear about it. Don't make her think that you are getting in all this trouble just for her, if this is not the case.
Consider going with company
Not your ex-girlfriend, of course! But taking with you a couple of friends can get you out of many awkward situations. First of all, if things between you two don't work out, you can still hang out with your friends. Then, since you are there with company, you can stay in a hotel or hostel and she won't feel obliged to offer accommodation. This is important, because having to live with someone you hardly know can be a lot of pressure for both parts. And if you fall madly in love, you can always move to her room! Just make sure that your friends know why they are invited to this trip and don't trick them into coming with you, without revealing your intentions.
Plan your days there
There are two scenarios: the good one is that you will go there, she will come and pick you up at the airport, you will look into each others eyes and be in love forever. In that case there is no need for planning, as you will spend your days in her bed or strolling around the city holding hands. But there is also the less-than-ideal scenario, in which things are awkward. There might be no chemistry or you might find out that in person she is not as radiant as she appeared to be online. In that case it is good to have a back-up plan of how to spend your days in the city. Look for sights, museums, concerts and exhibitions in her city and if things go bad, just let her know that you have arranged to visit all those places, since you would be there. Even if she insists to come with you, at least you don't have to sit at a cafe or restaurant and be awkward.
Have a talk
Before you leave, it is wise to have a talk with her. Did you find the girl of your dreams or is your urge to date white women still there? And what about her? Does she think there is a future in this or not? It is important to be honest with each other. Misunderstandings are easy to happen. If, for example, you had great chemistry, but you didn't feel it is strong enough to sustain a long distance relationship, be clear about it. And ask her to do the same. In case you both feel that there is something between you two that could grow, then you need to work out your next steps. How often will you call each other? Who is going to do the next visit? How often do you feel you should see each other? Can you both afford these trips? These topics are about logistics and not particularly romantic, but they are a strong foundation for a long-distance relationship to work.
To put it simply, the worst thing that can happen to you if you decide to travel to meet the girl you think you like, is that it won't work out. Yes, in that case you will lose some money and time, but you will also see another city and meet new people. And you will also figure out that this person is not right for you sooner than later. But if things do work out, this trip will be the great memory of how your relationship started.