Ending an Online Relationship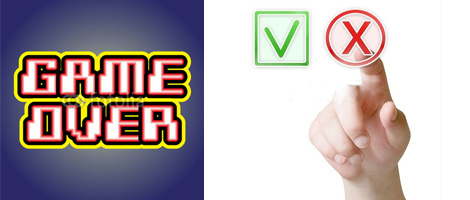 Finishing a relationship or closing off contact is one of those situations which lots of people find difficult. You have to vary your tactics depending on the situation. Some get the hint easily, others cling on, and some turn out to be stalkers. Its always better if you can close out graciously, but sometimes that's just not possible.

Here are some techniques to consider:

1. Don't respond.

2. Lessen the frequency of your replies.

3. Show no interest and ignore messages.

4. Just say - sorry I am not interested as early as possible.

5. Point out something specific in their profile that doesn't work for you: "I don't date people who have kids," or are divorced, or are long-distance, etc.

6. Say it as it is - the truth.

7. A well used classic - "let's just be friends".

8. "Thanks for your message, I am not available at the moment, good luck with your search".

9. Add them to your "Blocked List."

10. "No thanks, I am not interested."

11. "You're not my type."

12. "Sorry but I am not over my ex yet, I can't move on. "

13. "I don't think we are compatible."

14. "I'm don't think this can go any further, but it was nice to meet you."

15. "It was great to meet you, but I don't feel we are a good match. I hope you find someone more suitable."

16. "It was good to meet you, but we don't fit well. Best of luck with your search."

17. "Sorry, my schedule is too hectic to meet up, I don't know if it will be possible, best you move on."

18. "You seem like a really nice person, but I don't think we are suited."

19. I really enjoyed spending time with you, but I have decided to go back into a relationship with my ex, sorry, I wish you all the best.

20. "Thanks you for your interest, I am humbled by your comments but I am seeing someone else at the moment. I wish you luck finding someone suitable."
21. "Thank you for your message, I am seeing several people at the moment and couldent hold down my job if I see any more."

22. "I think we have crucial differences. Thanks anyway."

23. "1 have found some one else."

24. "I am gay."

25. "Sorry, you are not what I am looking for."

26. "I'm going to be working away for a while."

27. "Thank you, but I am no longer interested in online dating."

28. "I am married."

29. "You live in the UK and I live in USA, so I cant see how it could work, good luck with your search."

30. "I think this is getting too serious, which is not what I want right now, lets leave it there."

31. "I'm searching for someone older."

32. "I'm looking for a younger person."

33. "Thanks, but no thanks, I wish you all the best."

34. If you don't want to hurt their feelings,play the bad guy and say things about yourself they woulden't like, such as; "I don't believe in marriage", "I dislike children, would never have any", or "I can't stand alcohol".

35. Send them cold fish comments, short one or two word answers.

36. "I'm already in contact with too many people, but thanks for your interest in me."

37. Change your user name.

38. "You are way out of my league, it wouldn't work sorry."

39. Decline to meet up.

40. Say "there's someone at the door", "the kettles boiling", "my dogs being sick","I have to go...bye."

41. Say "my computer is crashing all the time", sorry its difficult to keep in contact."

42. "Thanks, I'm very flattered but I'm looking for someone more like me."

43. "Sorry,this is not a good match, good luck anyway!"

44. "I need to focus on my work over the next 6 months, sorry no time for dating"

45. "I'm sorry, you seem like a really nice person, but I'm not interested."

46. "Best if we leave it there, I don't want lead you on."

47. "No, thanks. I am officially off your market."

48. "No. If you continue, I will report you to the web site admin."

49. "I'm sorry you are too intelligent for me."

50. "I'm hairy, fat, ugly and smell like a drain...you can do better."


These are just examples to get you thinking. Its best if you put it over in a way which fits with your own personality and style. Long term you will be more successful in general if you are tactful, respect the other persons feelings and let them down gently.
Negative personal comments can soon turn into a slanging match and leave you going to bed wound up and wasting your life seeking revenge. That is of course assuming they are being courteous to you. In cases where you cant get rid of with hints and diplomacy its better to cut off contact completely using your 'Blocked List" , and report pests and stalkers to the site administrators.