Romantic Destinations in Europe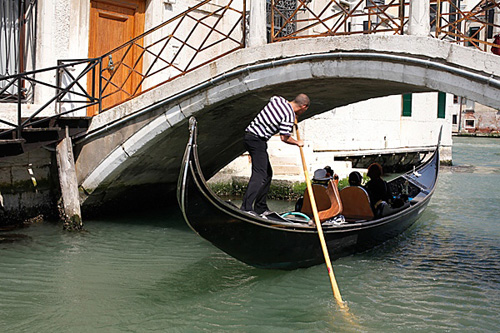 If you have met the girl of your dreams online and you have been on enough dates to know that this can become something more serious, you are ready to take the trip test. Going on a short trip with someone is much different from a date, because you get to be with them the whole day and night. This way you can see if you still like them after they have been talking for their puppy for four hours. Or if you find them attractive in the morning, with messed up hair and smudged make up. Is there awkward silence or you get along great and are never bored? The trip test will help you find out more than you would in ten dates. Following are some romantic destination is Europe that everyone would love to visit. Ask her to pick a date and off you go!
Paris
White women looking for black men often visit Paris on their own, as the combination of a black man speaking the most erotic language in the world is just unbeatable! But since you are going there with the girl, we hope she won't be looking around! Take her to the Eiffel tower and take the elevator to the top, to enjoy the amazing view. Visit l' Arc de Triomphe at night and marvel at the city lights. Feed her muscles, the famous french cheeses and wine. Walk with her around Bastille. Take her to the Louvre to admire Mona Lisa and to Versailles to make her feel like a princess. Oh, she will love you!
Venice
Do this gondola trip. Yes, all tourists do it, but it is worth it! Go for an espresso at Piazza San Marco and look around you to enjoy the most famous sights of the city: Basilica di San Marco is build here as is the Doge's Palace and Torre dell' Orologio, an impressive clock tower dating back in 1496. Go to Verona to see Juliette's window. Eat gelato, amazing sea food and drink venetian wine. Visit the museums to enjoy the art of world-famous Venetian masters. And if you can time it right, go to Venice during the carnival. Crowded, yes. But unforgettable.
Barcelona
Mostly famous for the great architectural wonders of Antoni Gaudi -which you should absolutely visit!- Barcelona has many other things to offer. Walk down La Rambla and enjoy the colorful crowd of street artists, singers, painters, mimes, human statues and fortune tellers. Buy flowers from the many flower kiosks to offer to your lady. Or buy delicatessen items from La Boqueria. Go for a walk at Montjuic park, where you can see many buildings from the 1992 Olympic games. Eat tapas at Barrio Chino, have drinks at a jazz festival and don't forget to walk along the beach.
Porto
If you date white women and want to impress them, you shouldn't take them to Lisbon, when you go to Portugal. That is just to obvious. Porto is a less known but much more romantic destination. Walk around the city and enjoy the wonderful facades with the colorful tiles. Take the tram and go where the Douro river meets the Atlantic ocean. Then hop on one of the rabelo barcos, the boats that were used to transport wine, and enjoy a short Douros cruise. Visit the Serraveles museum of contemporary art and the galleries on rua Miguel Bombard. At night enjoy a glass of Porto wine at Galeria de Paris. Porto's mild climate makes it an ideal destination all year round.
Amsterdam
The multicultural capital of the Netherlands is a great place to go if you date black men, as interracial couples there are all too common and you won't have to face judgmental looks from anyone! Rent two bikes and explore the city at your own pace. Or buy a ticket for one of the many hop on-hop off boat tours! Amsterdam is famous for its canals and the view of the city from the water is great. Rijksmuseum is one of the most famous museums of the city along with the house of Anne Frank and they are both worth a visit. If you want to visit the wild side of Amsterdam, you can go to a coffee shop and visit the Red Light District. Pictures are prohibited, by the way. If you want something more quiet, visit Begijnhof, the hidden garden of the city. As for food, the Dutch are famous for their french fries and raw herring, but they also have restaurants that serve virtually any international cuisine you can imagine!
Sharing a romantic trip to a city where you both visit for the first time is a great way to start out your relationship. And even if you realize that you two should be nothing more than friends, at least you have enjoyed the sights, tastes and smells of a new place on the Globe! There is nothing to regret.