The Benefits of Dating Online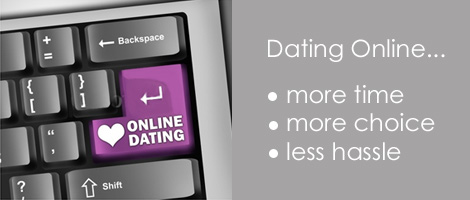 Comments from a number of clients on the advantages to dating online:
1. Online dating saves time.
• "It's convenient. The Internet is available 24/7, I can answer in my own time."
• "I can meet more people in less time. I'd rather spend two hours online connecting with several people rather than spending two hours getting to know just one over dinner."
2. Online dating saves energy.
• "It takes several dates before you get to know someone. It's easier to interact online than to run around town dating every night."
• "Dating someone online is less stressful; you can even do it on a bad hair day in your pyjamas."
3. Online dating saves money.
• "Meeting people online is much less expensive than going out to meet people."
• "You can get to know someone before you spend money on taxis, trains, drinks and food."
4. Online dating helps avoid potential heartache, and lets you date by design rather than by default.
• "Online dating forces you to define the kind of person you want and need in life so you're less likely to settle for or get involved with the wrong person."
• "Knowing your must-haves and deal-breakers upfront makes it quick and easy to spot them in someone's profile or email."
• "Modern sites like whitewomenblackmendating.com have great matching systems to filter out unsuitable before starting the search."
5. Online dating is much safer than traditional dating.
• "You can stay fairly anonymous until you've had your questions answered and check them out."
• "You can arrange to meet in a neutral public location, without giving out your phone number or business card."
6. Online dating offers more opportunities to meet more people.
• "There are millions more fish in the Internet sea than in the local bar."
7. Online dating is here to stay.

• "Online dating is rapidly increasing, in line with public opinion. Where it was once labelled a meeting place for odd balls its fast becoming the mainstream method of dating. As more people use dating sites, the facilities and matching tools available are getting more advanced, leading to more choice and better results."
8. Online dating reduces the initial awkwardness of traditional dating.

• "Stating preferences up front means you get a glimpse of someones personality before even meeting up."
9. Online dating offers multiple ways to find out about the 'real' person.

• "You can prepare a set of questions to ask your potential friend / date which will give you a good insight into their personality well before you decide who you may like to meet up in person with"
10. Date anywhere at any time.

• "The Internet is available 24/7/365 so you can chat from home or anywhere you like at any time, as your work and home life dictates.
What are you waiting for, start searching now:

Search Now